So I lose 40 kilograms, and want to find something interesting to do to celebrate. Oh I know!
Lets go and climb Mt Fethertop!
Mind you, the last time I had been at Feathertop, I climbed Diamantina Spur and camped out at Federation Hut. I was about 30 kilograms less than I weighed in at before the hike, so it was obviously a bit easier on the knees... so rather than challenging myself too much, I opted to simply follow the Razorback and camp out at
MUMC Hut
and avoid the crowds at Federation Hut.
I'd always been intrigued by MUMC Hut. I know... its not a classic cattlemen hut, it has little historical value in comparison to the numerous other huts up in the high country, however,
it does have an interesting history
. The way that it was built - individual pieces carried one by one over the North Razorback and along the now virtually non existent face track, and pieced together by hand - is enough to make anyone question their ability to put in a hard days work.
When I was joined by company at the hut that night after the long slog over the Razorback, I was almost ashamed of complaining about the state of my feet.
Enough about that though. Here's a pretty photo.
The walk over the Razorback is not flat. it starts at Hotham, and through a series of climbs and descents, makes its way to a low point in the mid reaches of the ridge, and climbs up from there to the high point on Champion Spur, then continues its YoYo all the way to Mt Feathertop.
In actual fact, its pretty exhausting, its not as simple as a quick descent to 1600 meters, and a quick climb to 1800 meters or so, its up a little, and down a little, and up a little more, and down a little more, then up a little more, then up even more, then down a little more, and... well, you get the drift.
However, the views are worth it.
Getting closer to Feathertop, the views of the summit itself, and the Niggerheads behind are just remarkable, and gives real definition to the naming of the peaks. Although never documented (
as far as I know anyway
) it was always believed that the main summits of the Niggerheads appeared from across the valley as being similar in appearance to the face of an Aboriginal.
Racist, I know. And although many people support the renaming of the Niggerheads to the Yitm.... Yithma.... Yitam.... oh, however you pronounce it... I'm on the side of those who think that it should have just been left alone. We can never erase racism from the history of this country, we can only let it serve as a reminder that we should be more civilised.
And with that said and out there, here's the traditional "
I MADE IT TO MT FEATHERTOP
" shot.
By now, I was buggered, yet I still had to walk out along the Tom Kneen Track, and to MUMC Hut, which appeared to be really close, just a nice easy stroll along the top portion of North West Spur.
Without going too much into it... at the end of a long day walking, walking across extremely rocky terrain wearing Trail Runners is not really that much fun.
Skipping all that, the views made up for it. MUMC Hut is a great place with stunning views.
Not a massive amount of flat space to camp here, however I managed to find a nice flat spot in between two bushes that were infested with bees. This meant the tent went up just as the sun started to go down, and would be taken down just as the sun was rising.
Now, you may remember me saying just a moment ago why I chose to camp at MUMC Hut instead of Federation Hut - because I wanted to avoid the crowds at Federation Hut.
Fair call, however if I really wanted to avoid the crowds, I should have
checked the MUMC website
, which had a weekend planned at the hut.
Much like supper at Bilbo Baggins's house in the Hobbit, one showed up, then another. After a short chat, another showed up, then a large group followed by a few stragglers.
What initially was planned as being a quiet night ended up being a pretty good night though, and was really happy to meet a few members, learn the club history, and see the amount of work that MUMC do to keep the hut up to scratch, and improve it for members and non members.
If anything, it showed me that walking alone isn't a bad thing, and I know that I'll be showing up to a meeting soon enough.
Cue sunset.
Farewells all done, I made my way to the top of Feathertop, which to the contrary of how it looks from MUMC Hut, it is only a very quick (
but steep
) climb.
Yep. The track follows that steep spur to just below the summit.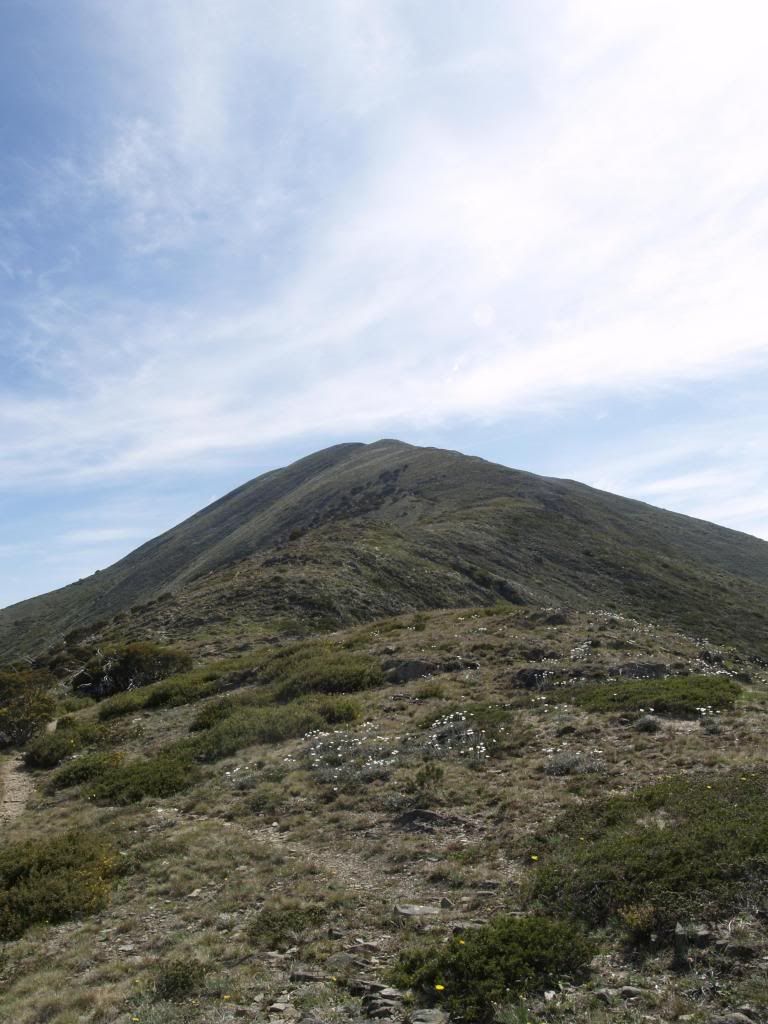 And then just up over a few bumps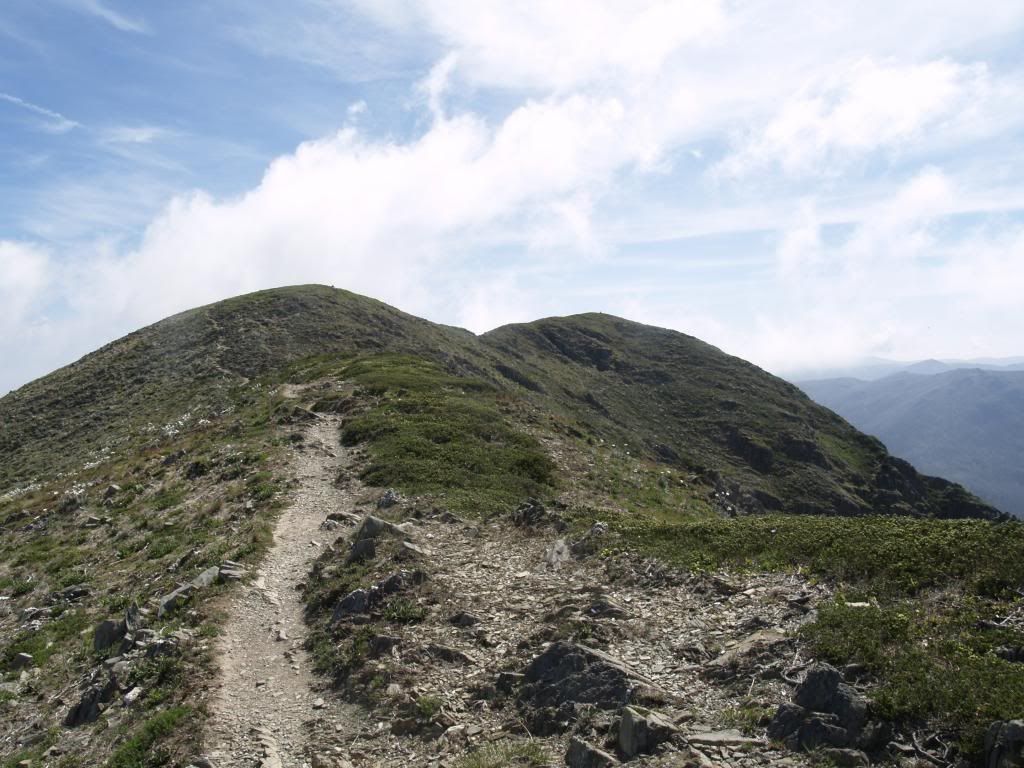 Just a few more...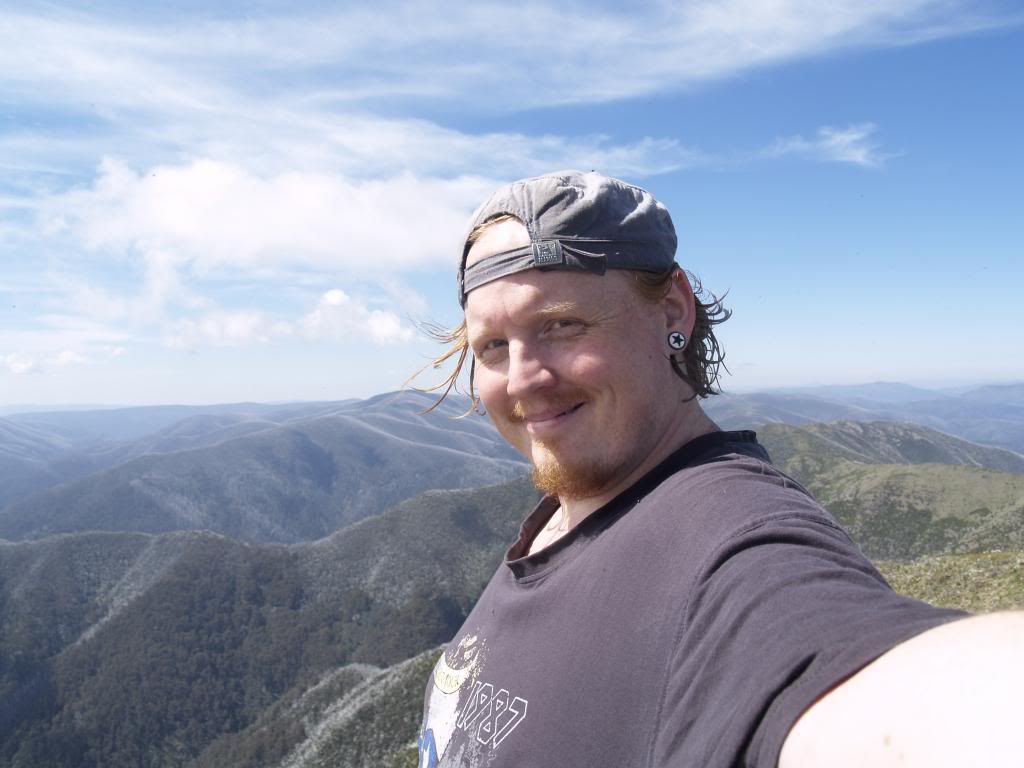 Success!!!
Was a blustery day on the summit. Interestingly enough, there were a massive number of flies at the summit. I had never seen this before. I'm not talking a few here and there, I'm talking so many, that it was hard to take in a breath without inhaling flies.
I'd never seen this on Feathertop before. Oh well. Lets move on...
Federation Hut is always nice, grass kept low by the absurd number of Rabbits that inhabit the area.
After grabbing a coffee, chatting with a few passers by who were on their way down to Harrietville, I went for a wander up to Molly Hill in time to see the sun start to go down.
Some very nice, but extremely exposed spots up here that I may just pitch a tent next time. Seems that a few nights have been spent here by others in the past, sad that people cant quite get the idea that this is a fuel stove only area though, with the number of spent campfires around.
Here's another pretty shot.
And after getting back to the hut, I thought I'd climb the track behind the hut, and get a few more shots.
...and it is at this point that I put the camera away, and stopped taking photos, as the weather took somewhat of a turn for the worse.
Funny that.